Club Day Officials Notification
This form is available for download from the KartSport New Zealand website here and is required to be completed and displayed on the Official Notice Board for every Club Day.
In addition, the Clubs Club Day Permit, which is issued by KartSport New Zealand for each calendar year, must also be displayed.
No Club can operate a Club Day on any day that is not specifically listed on the Club Day Permit.
An example of a Club Day permit is shown further below after the Club Day Officials Notification Form.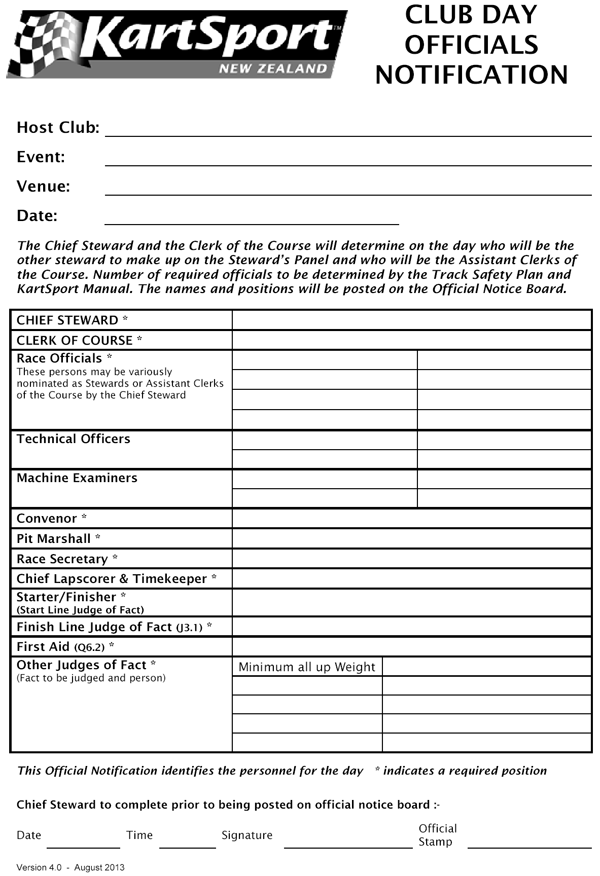 ---
Club Day Permit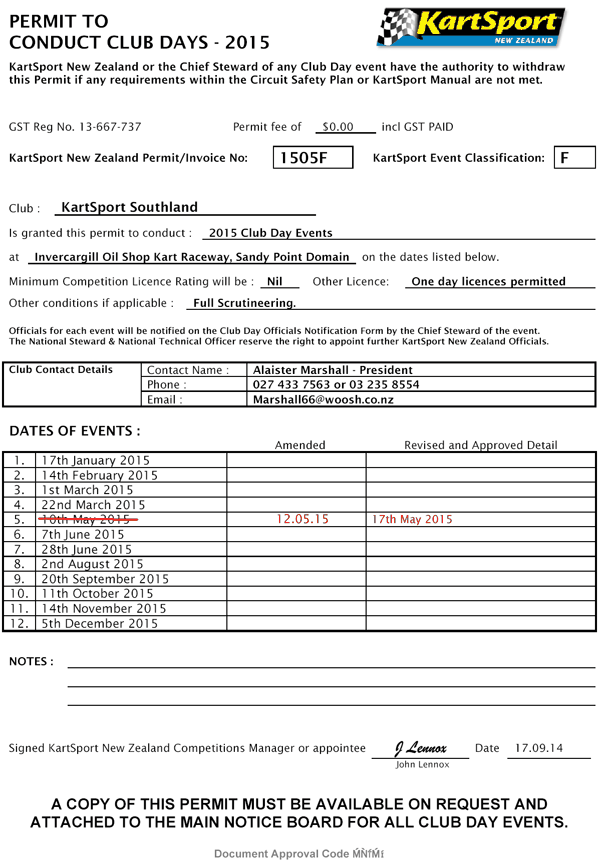 ---