Track Safety Inspection Form
Prior to every event the Chief Steward and Clerk of the Course plus a club representative will carry out a track inspection.
•General track condition
•Safety fences, protection etc.
•Flags in position
•Fire extinguishers in position
•Sound system operational
•Update information, race order and the days programme on the notice board
•Safety plan in place, checked and up to date
•Scales operational
•Permit (including Club Day Permit) on the Official Notice Board
•Track and Complex Certificate valid
Anything that is not in place or damage to fences/crash bags etc has to be put right before tuning runs can commence.
The form below will be used for the Track Inspection.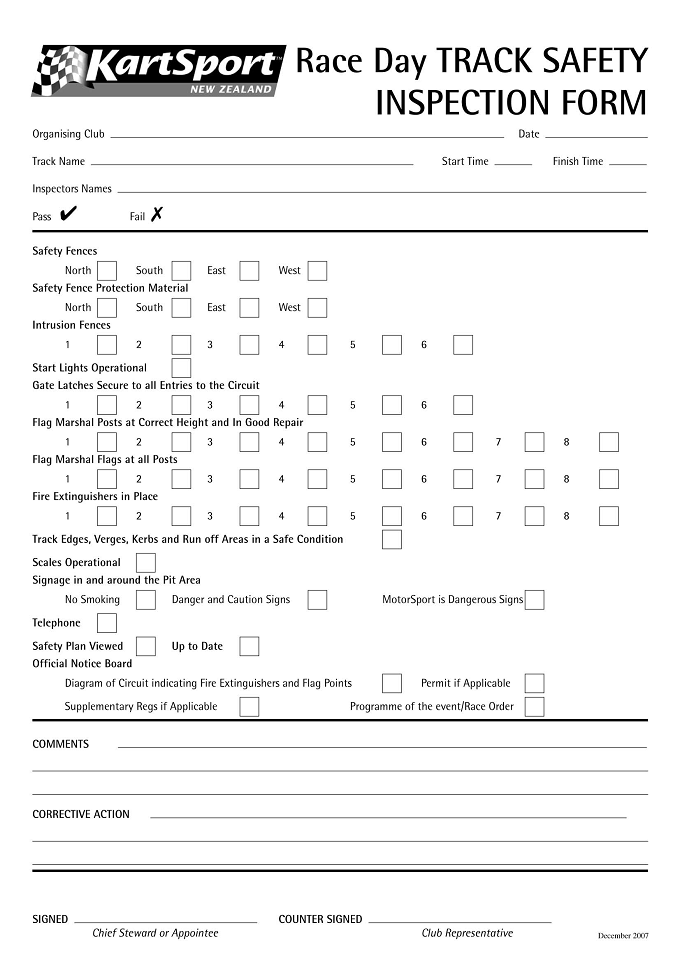 ---